In part 1 of our review of horse supplements we discussed more of a prophylactic approach to the feeding of horse joint supplements where one acknowledges that the age of the horse or the type of riding discipline pursued result in the horse being at risk and thus the feeding of a relatively basic horse joint supplement is a sensible option.
In part 2 of this series we get into the horses that are already exhibiting signs of stiffness, challenges with lead changes, puffiness around the joints etc.
This is where we also get into the completely ridiculous number of horse joint supplements currently available, numbering over 350 for you statisticians out there. How did this happen? When we were first selling Grand Flex back in the early 1990's there were 4 joint supplements for horses – Cosequin, Flex Free, Equiflex and Grand Flex. Oh for those simple days. Now you have every possible permutation imaginable and of course each one is the best. You can get them with different sources of glucosamine or "proprietary" ingredients, some with no co-factors to make them work efficiently, some that you need to be facing North-West when feeding and chanting earth love mantras for them to be effective.
One of the elements that really annoys us is the whole speed of results dynamic, people seem to have a bottomless desire for products to work fast, defying any real physiological reality when it comes to the function of horse's joints. One particular company achieved huge and rapid success when introducing their product to the marketplace with the claim "Guaranteed Results in 5 Days". Sales exploded while our mouths gaped at people's willingness to buy into the idea of legions of flying pigs.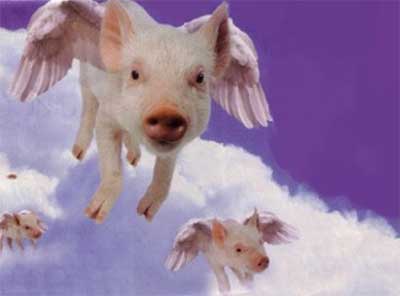 How long does it take for horse joint supplements to work? Realistically it takes 2-3 months for the different nutraceuticals in horse joint supplements to have an effect in supporting healthy joint function.
If we understand the development of joint issues they normally occur as a result of aging, wear and tear due to consistent heavy work or some kind of trauma around the joint or the soft tissues critical to normal joint function. The Gold standard in terms of efficacy are the various injectable products on an Intravenous, Intra articular or Intra muscular basis. The primary effect of these drugs is to enhance the viscosity of the synovial fluid to preserve/support the cushioning effect of the articular cartilage by feeding the chondrocytes, that live in the articular cartilage, that are responsible for replenishing the critcal elements that compose the cartilage tissue. Horses will normally show improvement very quickly after these injections.
The ongoing argument between manufacturers of injection based products and those producing oral horse joint supplements is primarily been about bioavailability of the nutraceutical ingredients found in the horse supplements and whether they can be absorbed and utilized by the horse.
For example Chondrotin Sulfate, that has long been seen as an "essential" ingredient in horse joint supplements, has been shown in a number of studies (examples below) to have poor bioavailability due to its molecular weight being too large to be absorbed out of the horse's stomach. This particular problem is also accentuated when we look at oral Hylauronic Acid as an ingredient.
Oral HA has a molecular weight that dwarfs the chondroitin sulfate molecule, so we are again left to wonder about the absorption characteristics. When horse joint supplements containing HA as an active ingredient first appeared there was a rush to market as virtually every supplement manufacturer rushed products to market containing HA.
At Grand Meadows we chose not to introduce HA ingredients for the concerns about bioavailability detailed above. We ended up waiting 2 years before finding an ingredient Kolla 2™. This ingredient sourced from hydrolyzed chicken sternum cartilage, had two distinct attributes that appealed to us. First of all the molecular weight was in the optimal range for absorption and secondly it not only provided a rich source of HA, but also chondroitin sulfate and Type 11 collagen (the collagen type represented in 95% of articular cartilage). All of these ingredients are contained in the same raw material and on the basis of the bioavailability and the composition of the Kolla 2™ we were very comfortable introducing new formulas using the Kolla 2™.
Another area to be addressed is the importance of nutritional co-factors acting as critical catalysts to support the effectiveness of the chosen oral nutraceutical ingredients. At the top of the list are Manganese, Zinc and Copper and a source of sulfur. It is important to look closely at the forms of the minerals in supplements in general. There are two types of minerals organic or inorganic. This does not mean the minerals are harvested by workers wearing Birkenstocks while listening to Cat Stevens. Inorganic minerals in the form of oxides and sulfates are the cheapest minerals and have poor bioavailability, whereas organic minerals as gluconates, chelates or proteinates have a much better bioavailability profile.
Grand Flex, our original horse joint supplement, was groundbreaking from the perspective of using those key nutrients to enhance the performance of the product. Back in 1997, then Michael Plumb's Horse Journal, conducted a review ( copy enclosed) of horse joint supplements and the Grand Flex was recognised. In that formula we used methionine, also referenced in the Horse Journal piece, as a source of sulfur and we now also use MSM, which stands for Methylsulfonylmethane, and is an excellent source of sulfur as well.
When buying a horse joint supplement another key consideration is the reputation and manufacturing accountability and transparency of a manufacturer.  Grand Meadows is one of the founding members of the National Animal Supplement Council and our President, Nick Hartog, has sat on the Board of Directors since its inception. The NASC has introduced stringent new requirements on member companies, dealing with all aspects in the manufacture and marketing of horse supplements. These range from the tracing and testing of raw materials prior to their use in a finished product , to random testing of member products in the marketplace to determine fo the product tested meets label claim and a host of other areas designed to ensure safe, quality products are available for our beloved equine partners. Look for the NASC Seal on products to give you a level of confidence tha the manufacturer is following Godd Manufacturing Practices (GMP's).
I hope this piece serves as a useful reference point to engage in the daunting task of choosing a horse joint supplement.