Grand Premium Plus
Complete Feed for Horses
Description
The Facts Speak for Themselves
Grand Premium Plus is the most comprehensive horse supplement and complete horse feed on the market at an unbeatable price. Read our comparison chart for more details.
Click This Link or Image Below to Download a
Readable PDF of Complete Comparison Chart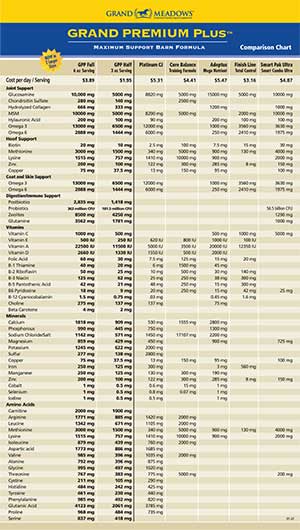 Download Readable PDF
Simplicity and Affordability
Welcome to the most comprehensive equine supplement on the planet. As the supplement market has become more and more saturated, we continue to hear from consumers how overwhelmed they are with the bewildering array of choices. Grand Premium Plus was developed to provide a solution to this dynamic and to simplify your supplement program by offering complete nutritional support in one product. We also recognized that it was imperative to not only provide a fantastic formula but that we needed to make it affordable and we have priced Grand Premium Plus substantially lower than competitive products.
We have conducted long term field trials of Grand Premium Plus and have been overwhelmed with the consistent positive testimonials we have received ranging from the palatability of the product to the broad and measurable benefits that professional riders and trainers have experienced during these trials. This unwavering level of positive feedback allows us to have the confidence to state unequivocally that Grand Premium Plus will outperform any other supplement on the market. This may seem like an arrogant statement but we have been in this business since 1983, we have seen it all and we know this is not an idle statement. We encourage you to join the ever growing number of satisfied customers who love the simplicity, effectiveness and affordability of this ground breaking product.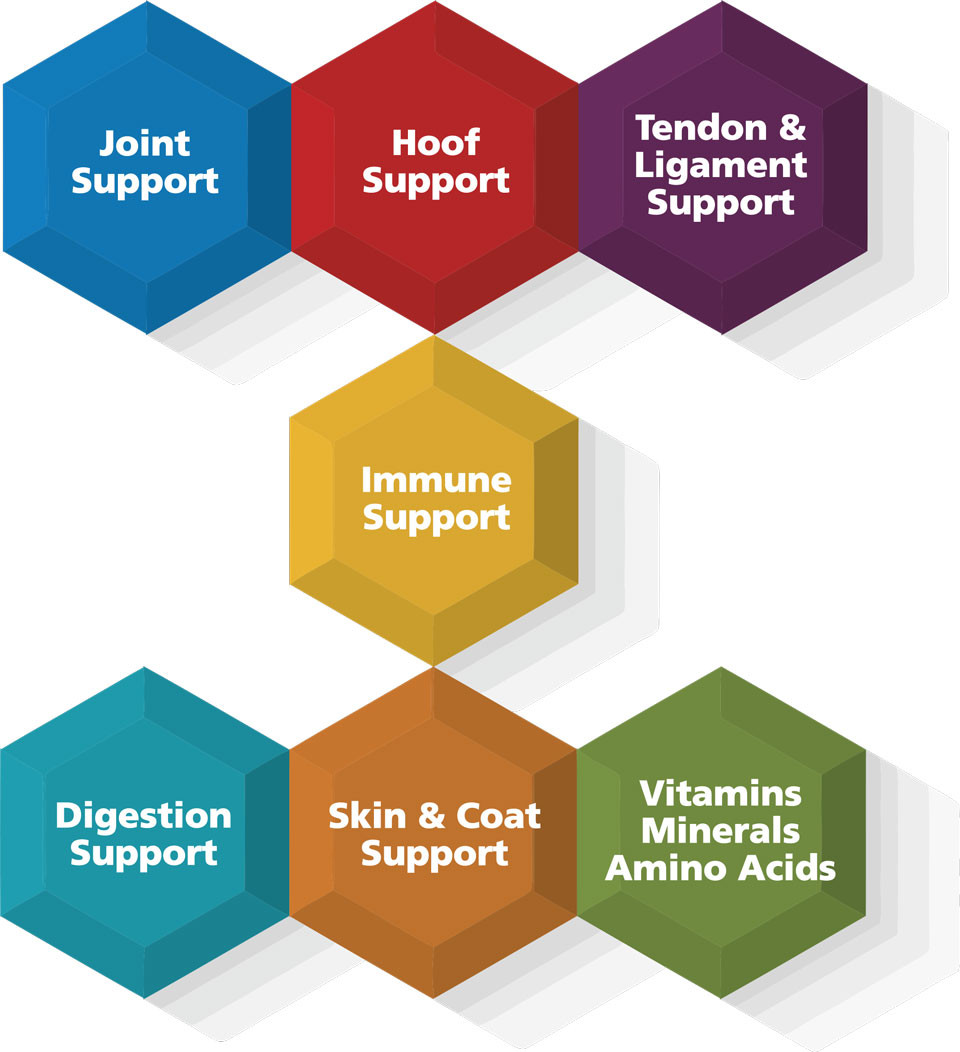 Reviews (386)
Only logged in customers who have purchased this product may leave a review.
Related products