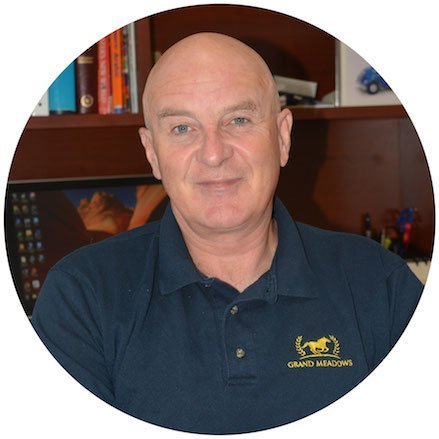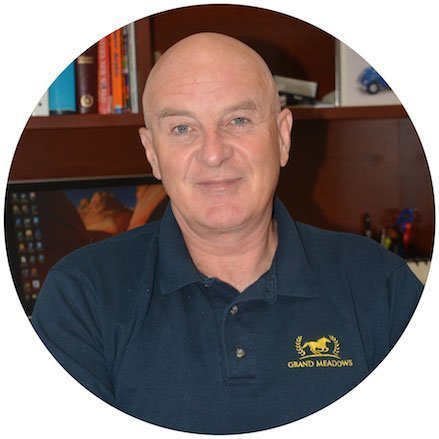 In 1994, Nick Hartog became an owner and President of Grand Meadows Equine Supplements, bringing his talents and extensive background in domestic and international equine sales and manufacturing. He has a reputation for plain speaking of the truth. In 1997, when the U.S. horse supplement market was something akin to the Wild West with a complete lack of standards, Nick personally tested 32 different horse joint supplements to see if they matched the label. Unsurprisingly, to him at least, only 2 products matched the label claim.
At that point, Nick decided to do something about the systemic fraud that permeated the horse supplement industry by starting an organization called the National Association of Equine Supplement Manufacturers (NAESM). Holding meetings at trade shows and trying to galvanize other manufacturers to take action was a frustrating process as most companies were happy to continue with the market as it was. Slowly, over a period of four years, companies finally started to take note culminating in the formation of the National Animal Supplement Council (www.nasc.cc) in 2001.
NASC is a voluntary membership that requires supplement manufactures to comply with state, federal and international feed regulations. Grand Meadows has earned the highest rating with NASC for compliance with rigorous manufacturing GMP or Good Manufacturing Practices, including strict raw material testing, independent lab tests on all finished products, ensuring pure formulas that are consistent from the first scoop to the last.
Nick is adamant in keeping our high-quality level of standards in every aspect of the business: particularly with formulations that are clinically researched from the world's most respected nutritionists, biochemists, veterinarians, for optimal nutrition and supplementation.
Read more about Nick's contributions to the horse supplement industry at the following links: