Article from guest author Nicole Chastain Price at CCHR.
At Grand Meadows we are passionate about horses- in every way! Especially helping support the wonderful efforts being made around the country to help those horses in need from the many worthwhile non-profit horse rescues organizations like California Coastal Horse Rescue – based out of Ojai, California.
Cindy Murphree founded CCHR in 2000 based on her observation of an increasing number of horses being abandoned, neglected and in need. Currently overseen by Adri Howe and run by 45 Volunteers with no paid staff. Their mission is to rescue abandoned, abused, neglected and slaughter-bound horses and provide them with a second chance at healthy and productive lives. Currently they are rehabilitating 18 horses and find them all loving homes. CCHR also provides a permanent sanctuary to several senior horses and horses that have severe disabilities.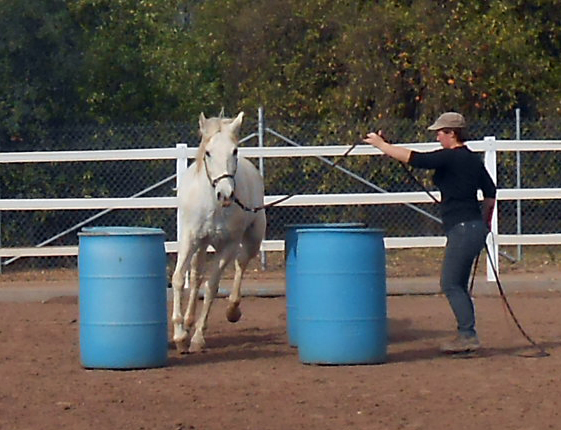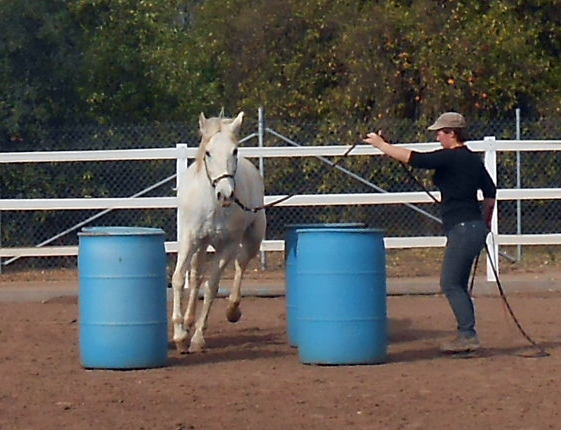 For the horses that they think can be rehabbed into riding horses they employ natural horsemanship techniques. Following a step-by-step process that communicates with the horses using "their" language, they have found success with this type of training that addresses the whole horse, from groundwork to riding.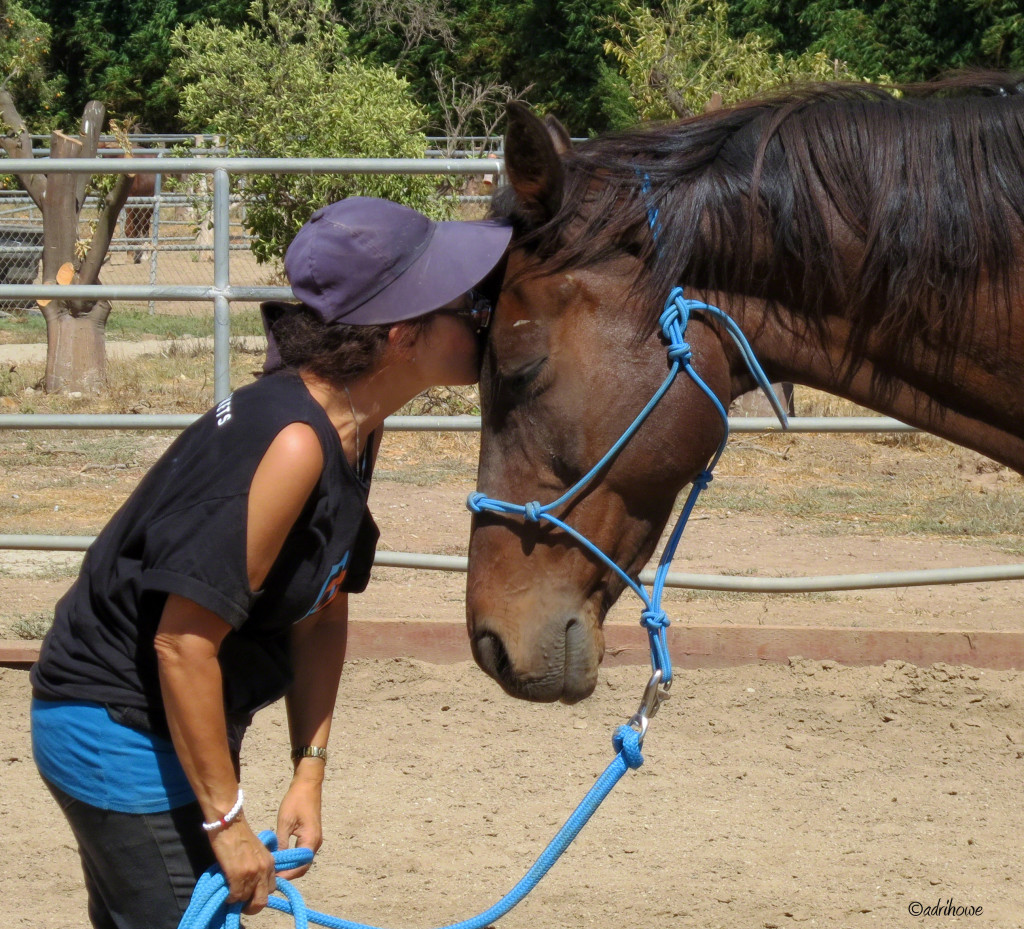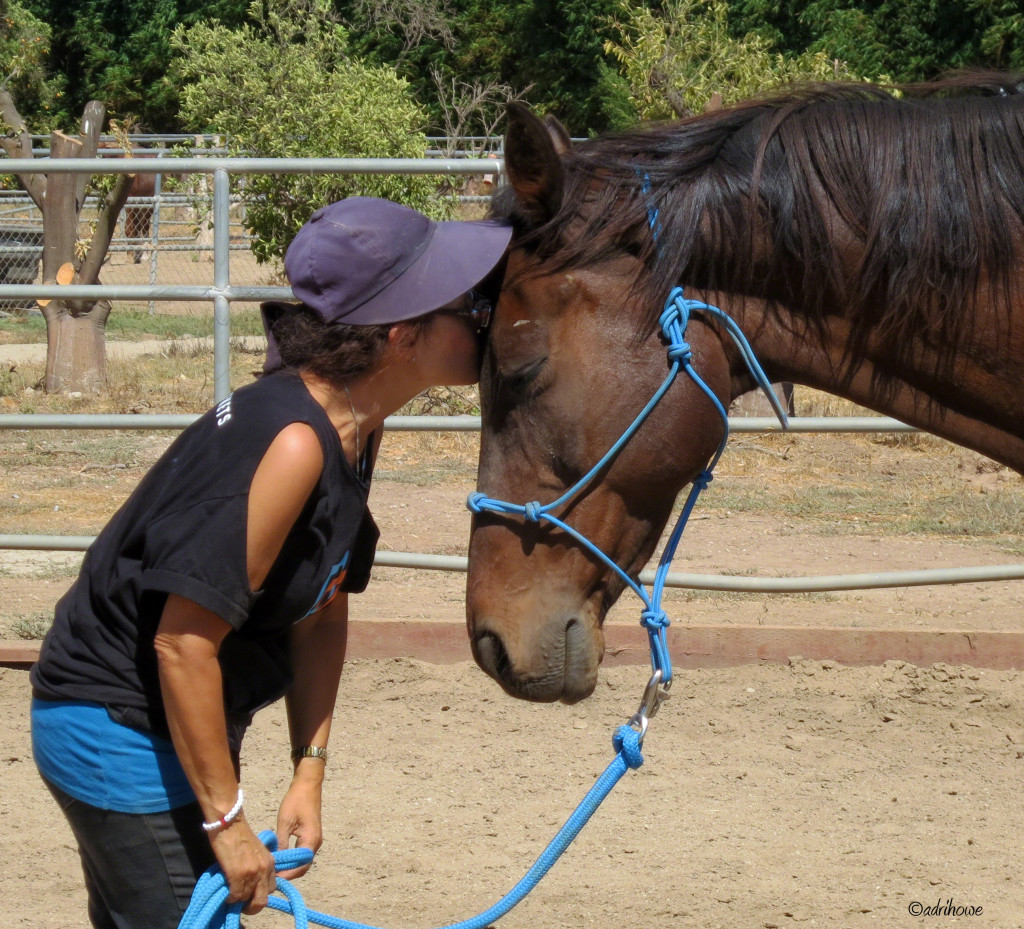 CCHR requires the new "loving" Adopter to visit and work with their horse for a few weeks on the property to assess the match.
This minimizes the risk of a bad placement due to the skill level of the adopter being misrepresented. CCHR then performs a pre-adoption site check. After the horse leaves for its new home, they continue with periodic follow-up visits with horse and adopter. CCHR retains the title on its horses for the first three years of the adoption.
Adri Howe, President of the board and long-time volunteer of CCHR shared this story about one of their rescues: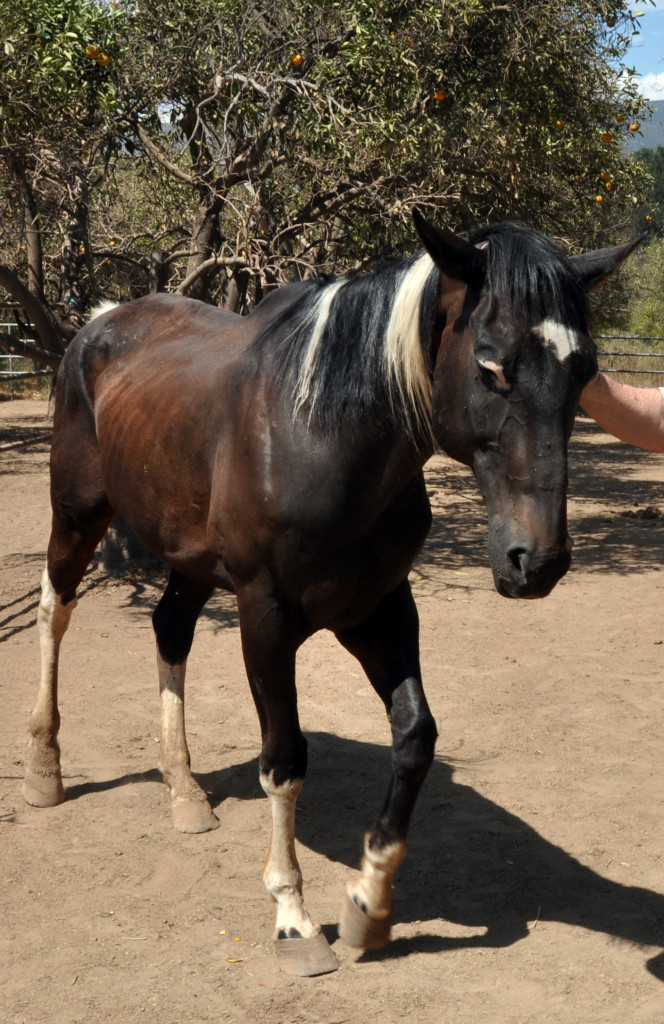 "Cheyenne is an approximately 19-year-old Saddlebred/Draft cross gelding. Little is known about his past, but he may have had some training in show jumping. Before being picked up by Animal Regulation, he had been purchased at an auction then later abandoned at a boarding stable….all too common a practice for many abandoned horses!
Cheyenne would lash out violently if he felt threatened in any way. Before arriving at CCHR, Cheyenne had a history by several trainers who deemed him "dangerously incorrigible," even going so far as to suggest that he be put down.
Initially, he was put into a pasture with two other horses and allowed to settle in and just be a horse. With a bit of time, Cheyenne learned that people were not going to hurt him anymore. He made a special connection with a devoted, patient volunteer who made no demands of him. She spent many hours just being with him and gave him consistent acceptance and compassion. The seed of trust that was sown led to a relationship with a second volunteer who began working with him using natural horsemanship methods.
Cheyenne's personality truly has blossomed. He loves children and enjoys being read to! Cheyenne's life and social network now include many people and a few horses that he has adapted to.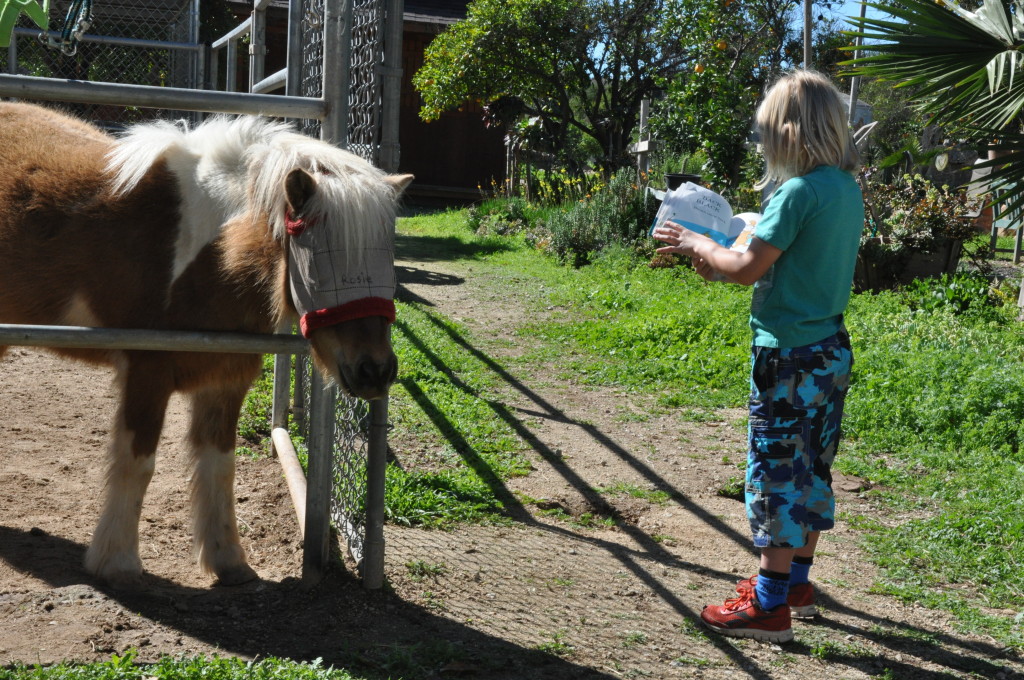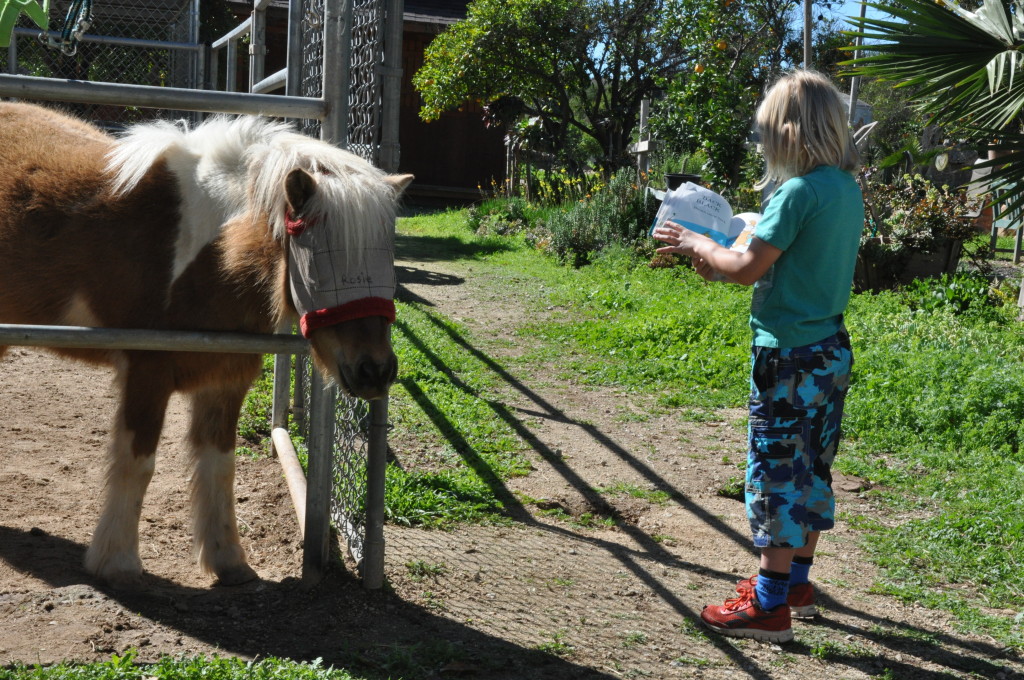 Part of the rehabilitation CCHR offers to horses in their care is to give them a wide variety of activities in which to engage. One of their most important and fun "duties" is to be ambassadors for all animals in need and "give back" to the human community that helps to protect and support them. A unique program they established is called the Pony Tales Reading Club. "We seek to promote literacy through our Pony Tales Reading Club, where children ages 6-10, are able to come to the rescue, choose books to read and then share those books with the horses. Even the shyest of children will happily read to an equine friend," says Howe. In addition, "The CCHR "Learn, Care & Share" Program is designed to introduce children and young people to horses and teach them equine basics and animal care. There is carefully supervised "hands-on" time with the horses, and there are always fun, horse-inspired crafts to work on, as well. We believe that children benefit from interacting with the CCHR horses (and animals in general) because we feel that learning about compassion and empathy early in life can help build moral character, reduce violence and build a sense of responsibility.
For horses with trust issues, we have found that the presence of children have a remarkable, positive effect on horses that have been abused. The children's gentle and happy, interaction help these horses to more readily accept people. CCHR volunteers also takes some of the calmer horses on the road, visiting daycare and senior centers where their engagement is dynamic for all."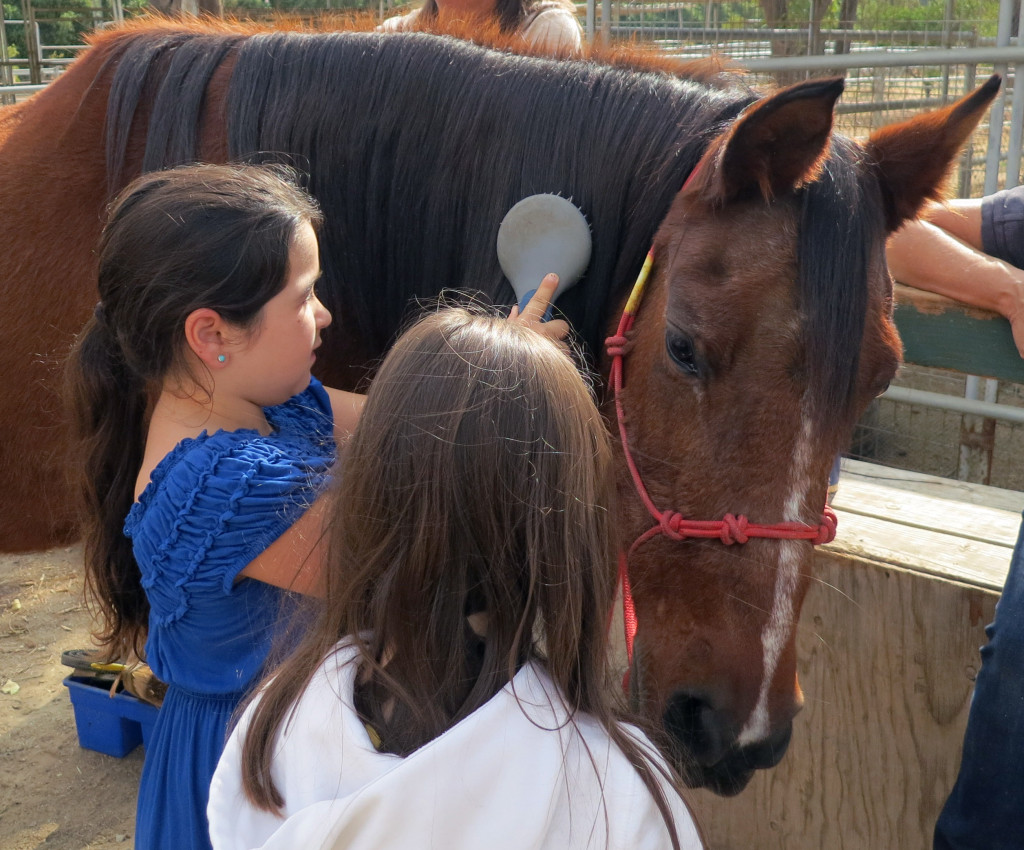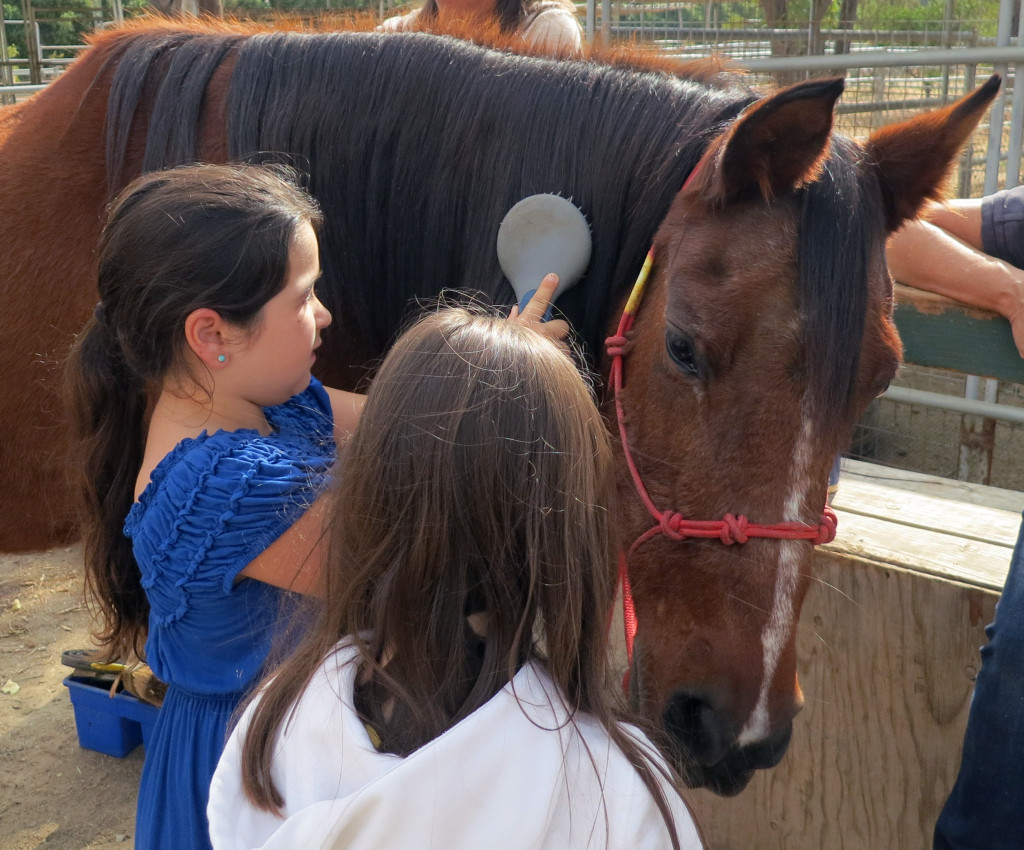 While there are so many wonderful things about being part of a rescue CCHR it is a constant challenge dealing with limited space and funds to provide and support additional horses in need. Nothing is more heart wrenching than having to tell a distraught person that they are full and have to turn away a horse in need.
They raise all of the necessary funds to run the rescue through grants and private donors including donations from most of their volunteers.
Two upcoming events for 2016 so far:
"Night of the Horse," Feb. 26 2016, at Bright Star Saddlery in Agoura Hills. This silent-auction fundraiser benefits CCHR horses. Bright Star offers attendees private shopping and special discounts.
In conjunction with the ASPCA's national "Help a Horse Day," CCHR will host an "Open Ranch" the last weekend of April 2016 at their beautiful Ojai facility. Featuring activities, games, education and equine demonstrations, this is a day fun for the whole family.
To find out more about California Coastal Horse Rescue please visit: