Guest article from Dr. Peter Claydon, Endurance Rider
This VERY shocking pink halter was recently awarded to Jaazi (AKA "Islandian Jaazi" ) for his second place finish in the Best Condition standings for all of 2014 among Pacific South endurance horses!
Last weekend he and another horse, "King," tied for first place at the 50-mile Montana De Oro endurance race, setting a course record in the process. There were 32 starters.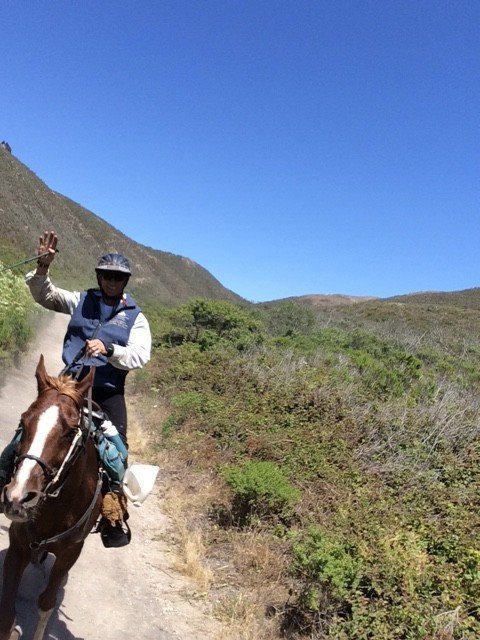 He is all set to attempt the 60th running of the 100-meter Tevis Cup on August 1st. His achievements, equal to those of his now retired pasture mate, "Remy," (AKA "Knight To Remember") are in no small way thanks to the invaluable addition of Grand Meadows supplements to his daily rations. I am sure that these, as well as good conditioning and practicing, keep our horses in tip top shape.
Thank you, Angela Slater, for introducing me to your impressive and very competitively priced Grand Meadows supplements when we started endurance racing over 11 years ago. The care that Grand Meadows takes in ensuring their purity during the manufacturing process is also very reassuring.
Dr. Peter Claydon
Endurance Rider