Shop Now
Products for Dogs, and their Owners, too!
"Thanks to Grand Meadows, I know my horses are getting the best possible nutritional and joint support. They work at a very intense level and deserve only the best in supplements my vet and I can find. I really trust Grand Meadows to offer just that! Their impressive amount of research, quality control and proof of efficacy is unsurpassed that I've seen in any other brand. Their products have worked so well for so many years and they are heads above the rest!"
Heather Blitz
Dressage Rider, Trainer & Clinician - '11 Pan American Team Gold & Individual Silver Medal, '12 Olympics Alternate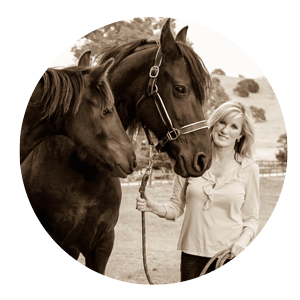 There were very few horse supplements on the market back in the early '80s. Founded in 1984 by Angela Slater, Grand Meadows has been there since the beginning. Vitamin and mineral blends of the time targeted general well being. A passionate, lifelong horse person, Angela had spent many years in the human nutritional supplement business. Frustrated over the poor quality equine formulations and quality of products available for her horses, she decided to make her own.