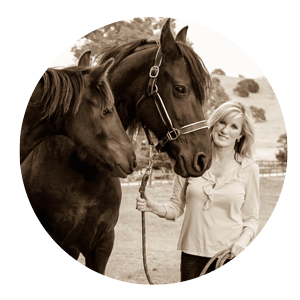 There were very few horse supplements on the market back in the early '80s. Founded in 1984 by Angela Slater, Grand Meadows has been there since the beginning. Vitamin and mineral blends of the time targeted general well being. A passionate, lifelong horse person, Angela had spent many years in the human nutritional supplement business. Frustrated over the poor quality equine formulations and quality of products available for her horses, she decided to make her own.
Shop Now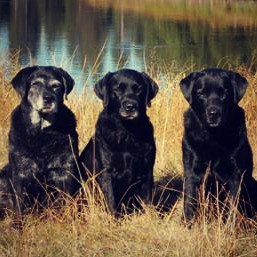 Grand Meadows has products for Dogs, and their Owners, too.
Shop Now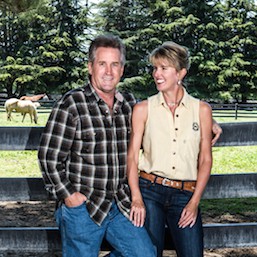 Performance horses are burdened with demands that nature never intended. The nutritional demands of a performance horse can be several times those of a horse grazing in the pasture. Our products utilize extensively researched and carefully sourced ingredients. Grand Vite, our first formula, has been time-tested since 1985, with improved nutrients based on the latest scientific evidence to specifically meet the extra nutritional needs of the performance horse.
Quality Control at every level is our main focus. Grand Meadows has a 28 year impeccable record for GMP manufacturing practices using independently tested patented and selected compounds to ensure you are feeding the highest quality nutritional formula to your horse that is pure, potent and safe. All our formulas are blended in our FDA approved state-of-the-art manufacturing and research facility providing the latest technology in supplement formulation and development.
Grand Meadows is proud to have earned the highest marks from the NASC (National Animal Supplement Council) for our quality assurance and manufacturing processes. The NASC's overriding goal is to promote the health and well-being of non-human food chain animals that are given animal health supplements by their owners, and to protect and enhance the integrity of the animal health product industry. All NASC members are required to undergo a rigorous independent audit of their facilities. Upon completion of this audit, members are then able to display the NASC Seal of Quality to show consumers they are committed to the "highest current standards of quality in the industry today."
Read More
"Thanks to Grand Meadows, I know my horses are getting the best possible nutritional and joint support. They work at a very intense level and deserve only the best in supplements my vet and I can find. I really trust Grand Meadows to offer just that! Their impressive amount of research, quality control and proof of efficacy is unsurpassed that I've seen in any other brand. Their products have worked so well for so many years and they are heads above the rest!"
Heather Blitz
Dressage Rider, Trainer & Clinician - '11 Pan American Team Gold & Individual Silver Medal, '12 Olympics Alternate