WHY GRAND PREMIUM PLUS?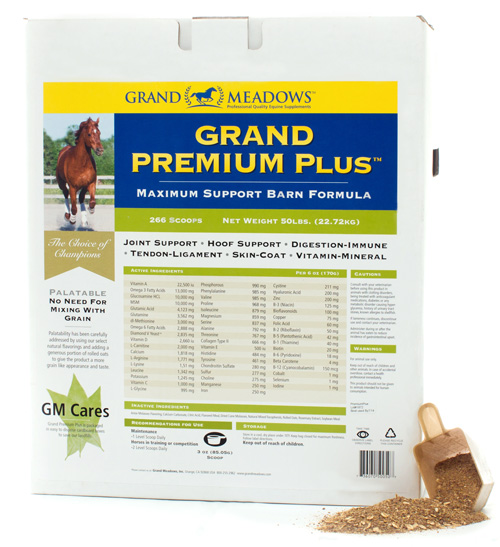 The most comprehensive product on the market!
The lowest price of any multi-purpose supplement!
Fantastic palatability no need to mix with grain!
Watch dozens of testimonials below!
Buy Now
See what dozens of professional trainers are saying.
[/full_width]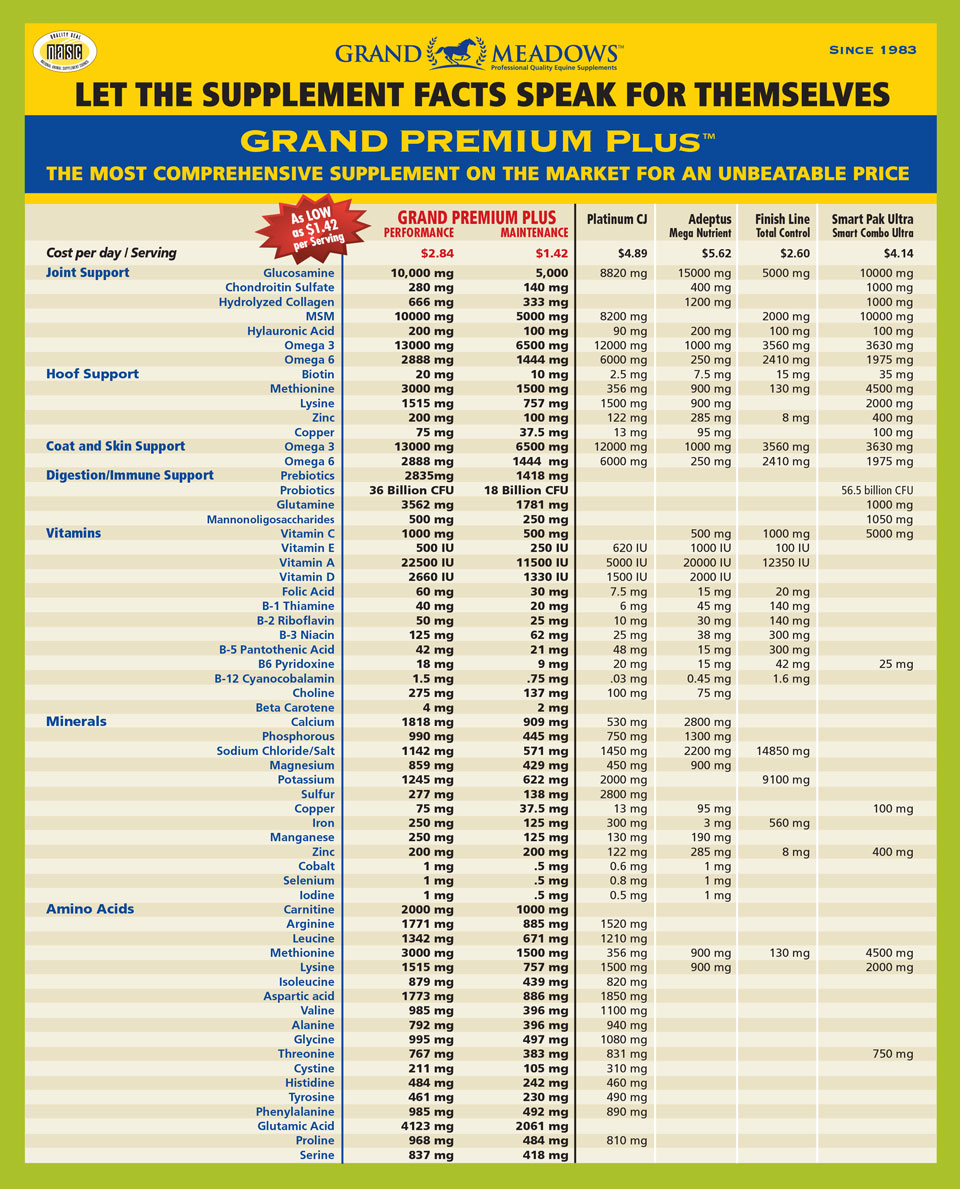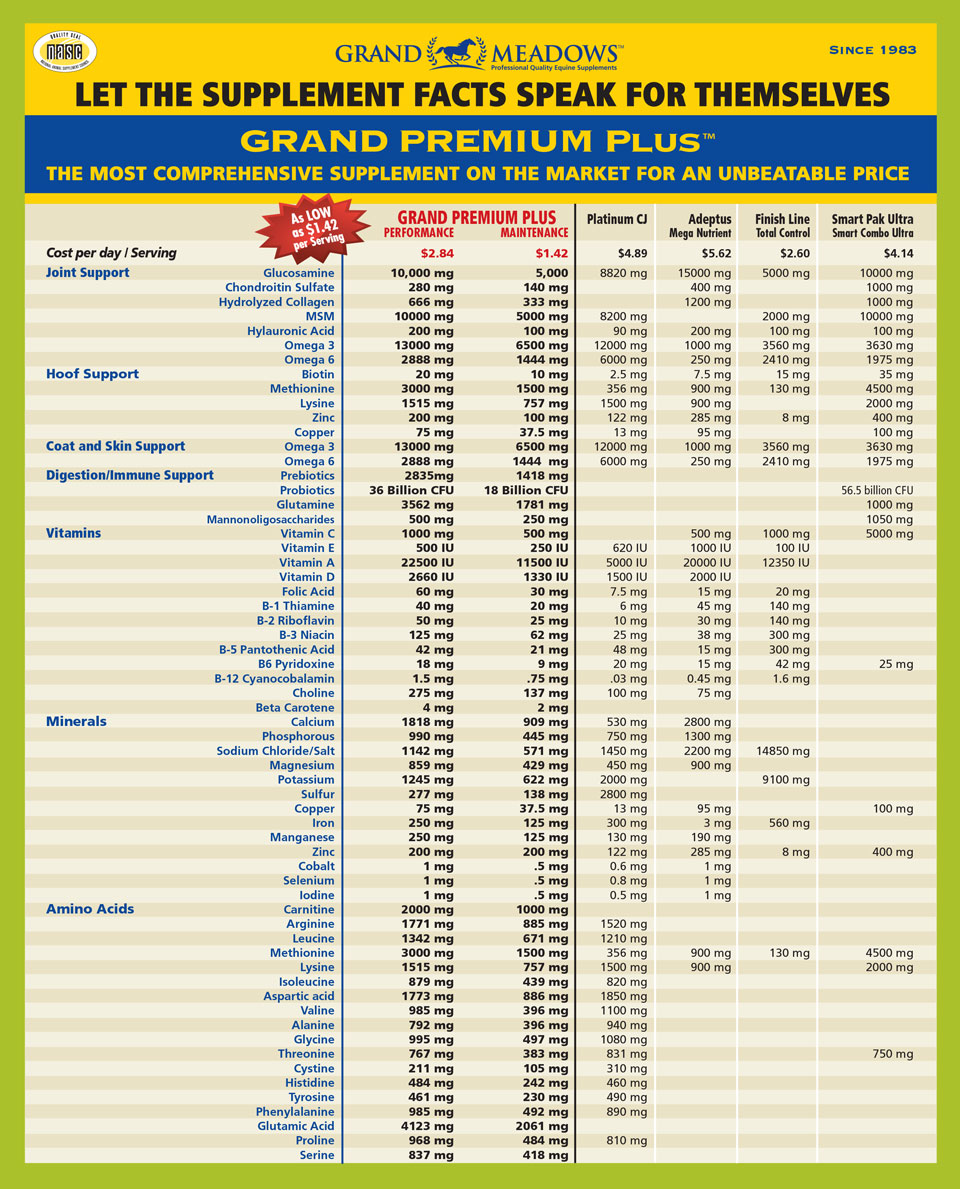 Full Money Back Guarantee if you are not completely satisfied!
"My horses have an extra edge on Grand Meadows products that you can see in their performance through their vitality and vibrancy. I've used their products since my European Grand Prix tour in 2008. Grand Premium Plus is definitely a "plus" to their feeding program. I trust all their products completely to give the best nutritional support for the youngsters and our competing stallions, Ripline and Paragon. My horses are flourishing and definitely benefit from the Grand Meadows supplement program."
Heather Blitz
2012 US Olympic Team Reserve
Team Gold – WEG
Individual Silver – PanAm Games
---
"I am most impressed with how quickly the young horses have bloomed since I began feeding Grand Premium Plus. All my horses have more muscle and their coats have a metallic sheen that glistens – they really look fit – my horses are staying on it!"
Smoky Pritchett
NRCHA Hall of Fame
---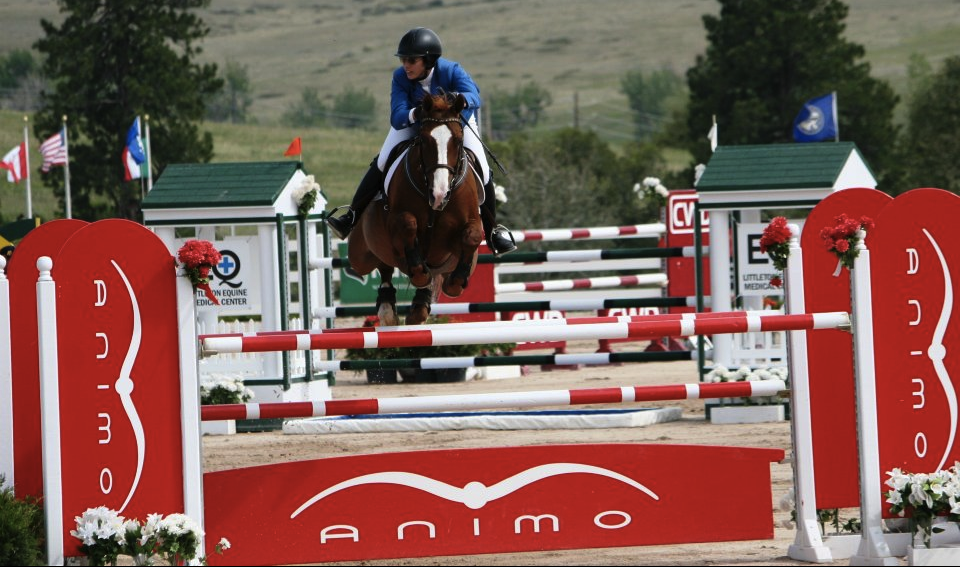 "I have been using Grand Premium Plus for the last two years on both my Grand Prix horses. Since I have started I have seen positive changes in both horses. They retain their stamina and soundness throughout all their competition weeks. My horses look well turned out – shiny and healthy – I will always feed Grand Meadows products for all my horses."
Allison Kloff
International FEI Grand Prix Trainer
---
"My horses are competing better than ever, running hard and fast at the cows as well as stopping harder. It is tough on all their joints, particularly their hocks – Grand Premium Plus has kept them on top of their game."
Trapper Rodgers
NRCHA Pro Rider
---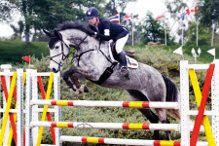 "Since switching my horses to Grand Premium Plus, as well as all of the other fantastic supplements Grand Meadows offers, I have seen a dramatic difference in my horses overall health, and as a result, their performance. I refuse to compromise when it comes to the nutritional needs of the horses in my program, which is why I trust Grand Meadows for all these years. Not only are their products made of the highest quality ingredients, but they are also available at a price you simply cannot beat. I would highly recommend everyone try Grand Meadows and experience the hands down best product on the market."
Tamra Smith
ICP Level 4 Certified Instructor, Next Level Eventing
---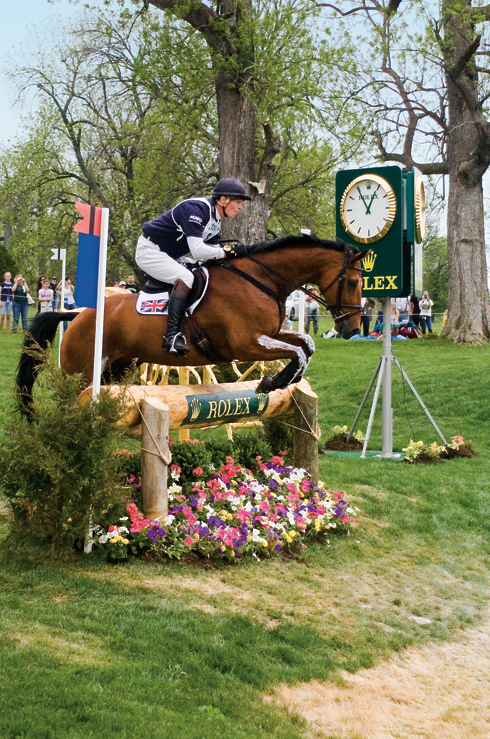 "My horses have been competing on Grand Meadows supplements for many years . I have confidence in Grand Meadows to provide a supplement that helps them deal so successfully with the rigors of eventing to maintain my horse's condition and enhance their performance. We highly recommend them with confidence and truly believe in them for many years."
William Fox Pitt
Olympic Gold Eventing
FEI Ranked #1